Us And Them
"Ask not what your country can do for you - ask what you can do for your country" – John Fitzgerald Kennedy
Guess you've all seen the "True Life. MTv Resist The Power: Saudi Arabia" by now, haven't you? For those who didn't, just follow this link and watch the entire thing, which is about an hour long
True Life. MTv Resist The Power: Saudi Arabia

Seen it now? Good. Firstly, I don't appreciate MTv exploiting my country for entertainment. It IS entertainment, it's not a documentary. It's MTv, ladies and gents, don't forget that!
Every Saudi blogger blogged about it, many of which I agree with their points of view. So as not to bore you with repetitiveness, I'll keep the talk about it to the minimal and instead talk about how people reacted to it! Fun, don't you think?
A bit about the video:
Firstly, the poor delusional Aziz. Guess nobody told him yet that George Michael is homosexual, that's proly why the girl broke up with him.
Secondly, I don't know what you think about coloured abayas, but I only got my 1st black one 2 years ago. I'm 23, not 13. My first abaya was a black one for 50 SR that I used the duration of 5th and 6th grade at school, by the end of those two years it was torn, painted, stapled and glued. Since then I got navy blue, then grey, then a striped grey abaya.
When I first met Fatima in her purple abaya last year I went back home to rummage through my old abayas but they were old and frayed.
Now, Ahmed! Wonderful job and a strong driving force, allah y5aleek lena.
The metal heads, it's been ages since I've seen them metal heads. Brings back so many memories! I still appreciate me a good Opeth, Kalmah or In Flames. I can't play music to save my life. Trust me, I've been trying to play piano since I was 9; but I could tell Chopin's Nocturne no.2 in Eb, Op.9 from his Prelude no.4 in E minor, Op. 28. Just don't count on me to play it.
AND the part you were all waiting for! What astounded me (I was going to use the word "flabbergasted" but thought I'd save you the trouble of so many letters) is the reception of this video. I'm not saying the video was perfect, but keep in mind that this is MTv entertainment.
I'll spare you what was said about Aziz, since I believe he's mistaken love for hormones. But then again, isn't that love? Anyway, this is some of what was said about Fatima, notice how these blows are mostly dealt below the belt.
I took the liberty of not mentioning the ones that say that those girls are going to hell, since it includes severe misinterpretation of Islam.
Here are the racist comments, basically all stating that those are not "real" Saudi. Need I remind you "real" Saudis that a 100 years ago you didn't have a country while we had a nationality, cutlery and chocolate. You should be thankful King Abdulaziz gave you a nationality, he could've simply ignored you as did the Ottomans; so play nice now. Sorry for sounding so racist.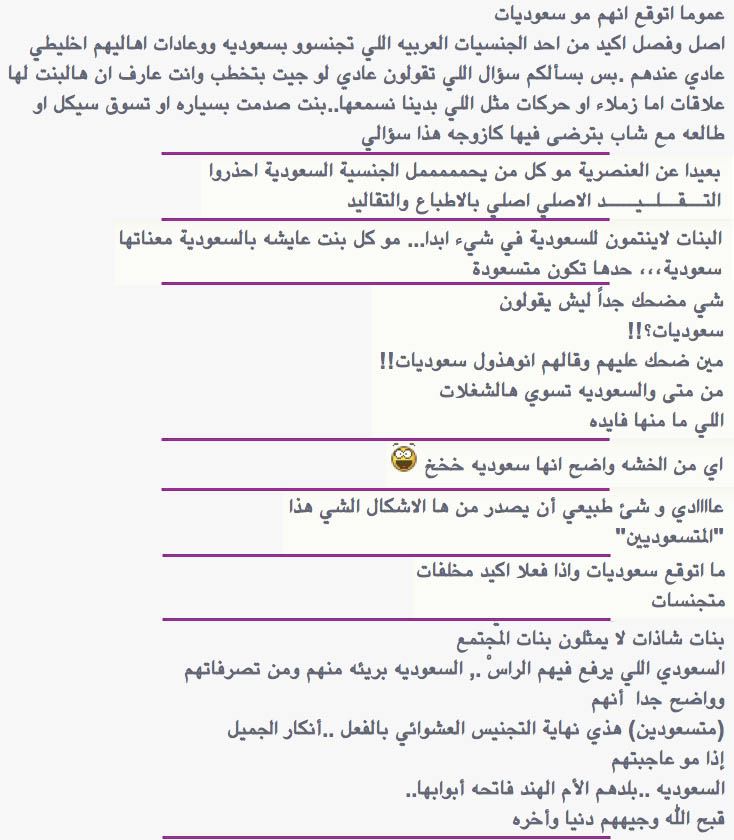 The ones blaming us for the floods. So should we cancel the exploitation trials?
Then there is this drama queen who got a tummy ache and smashed his laptop screen as a result of seeing the video, since smashing his laptop screen is the ultimate solution to end these sinful acts.

How can we forget the conspiracy theorists? There were a good number of those, but such long comments about how the "west" is going to infiltrate our infrastructure (what infrastructure?!) using those videos of important Saudi locations!
Finally, those standing up for the girls. There are two types: the ones saying the girls did nothing Islamically wrong, and the type focusing on all the other bad things girls are doing and how those are actually good.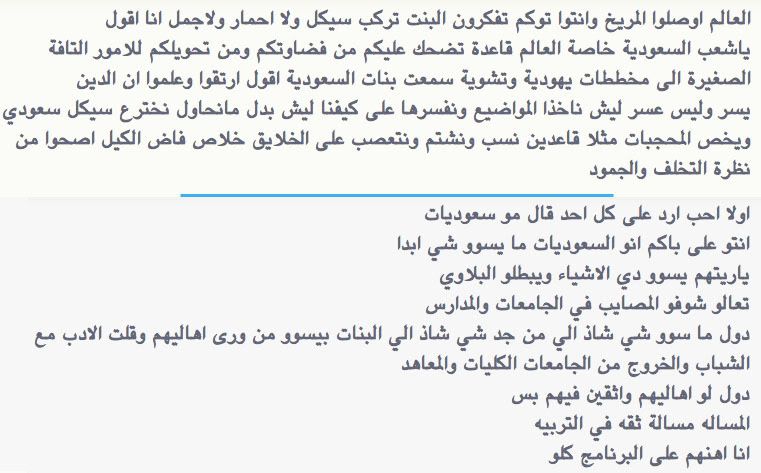 Not to mention the group on facebook opposing it.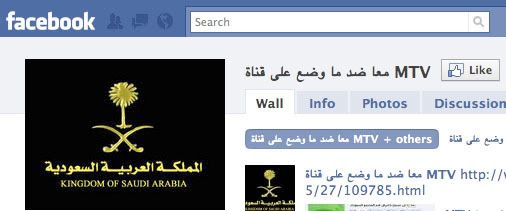 And those filing for another "mujahara bil ma39iya" (boasting of sinful acts) claims against Aziz, Fatima and the metal heads. Guess we'll know how that went by Sunday. They're filing it on Saturday.
The song from which the title of this post comes, i suggest you google the awesome lyrics.