Hijri Birthday
N.B. no, i dont have two birthdays a year, i'd be lucky if i got anything on either date or anything at all.
I totally forgot it was my Hijri birthday! came back home after having lunch with mama to find Isso and some friends with this!!! and coloured flame candles! ♥♥♥
just in case you have no idea what this is, it's the cover to my favourite Pink Floyd album "Dark Side of The Moon"...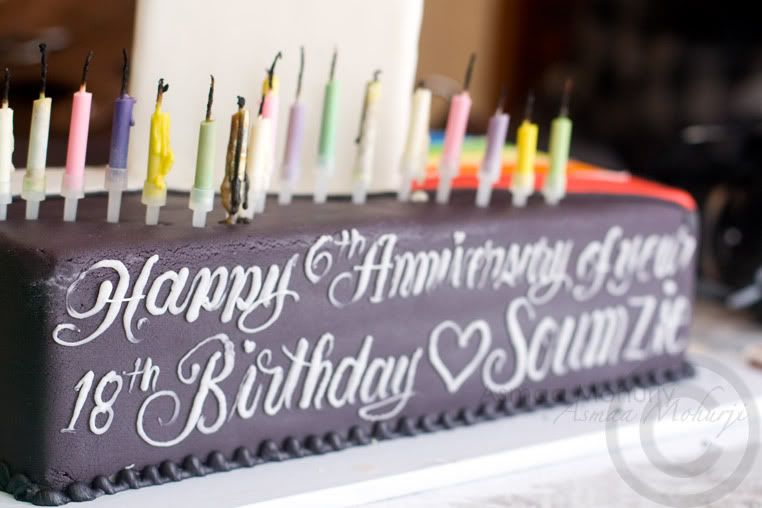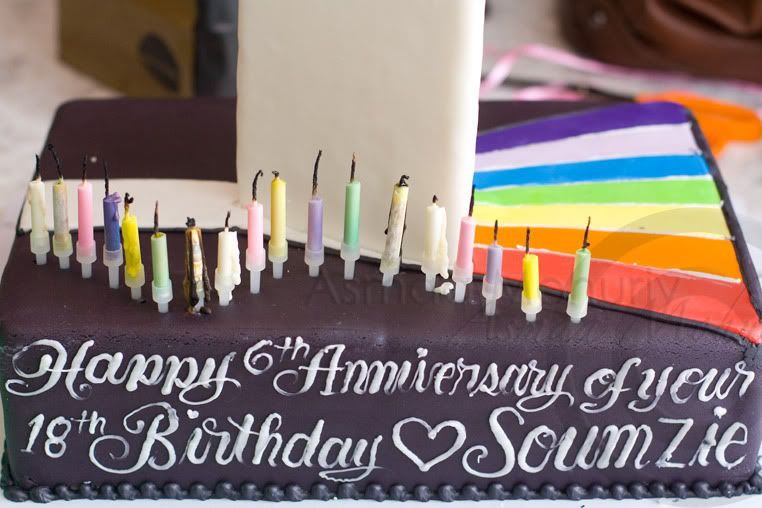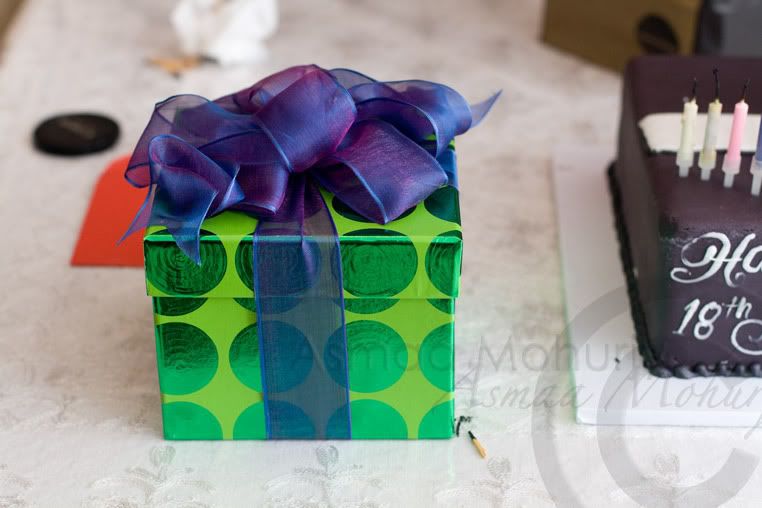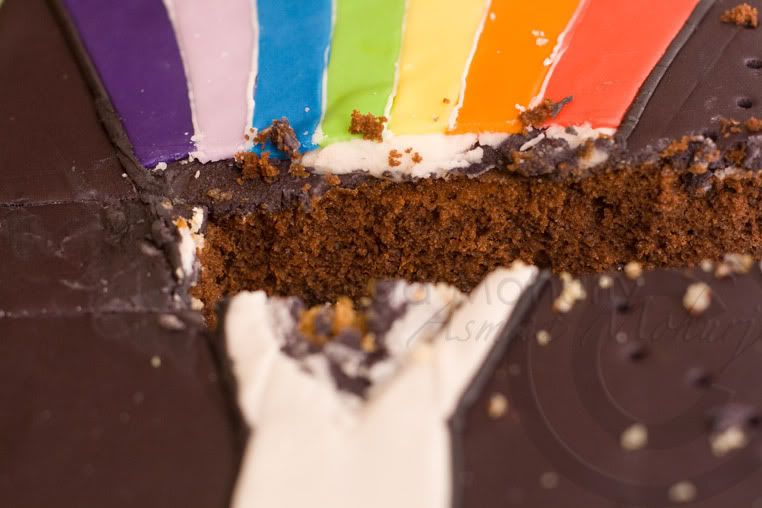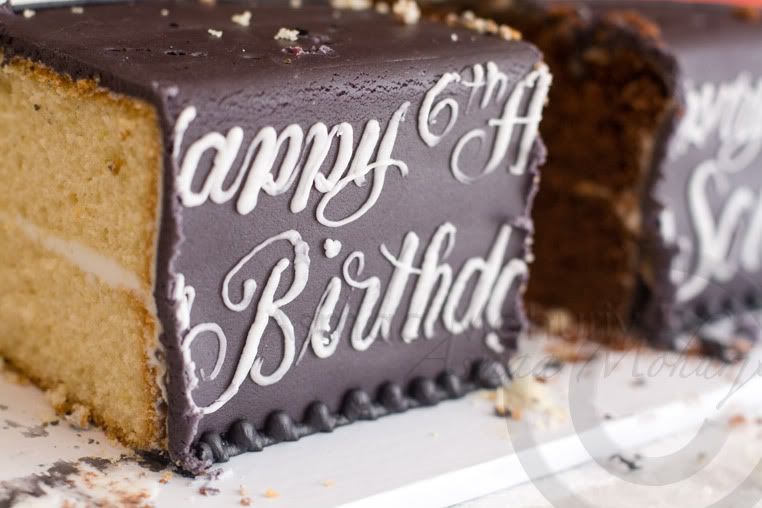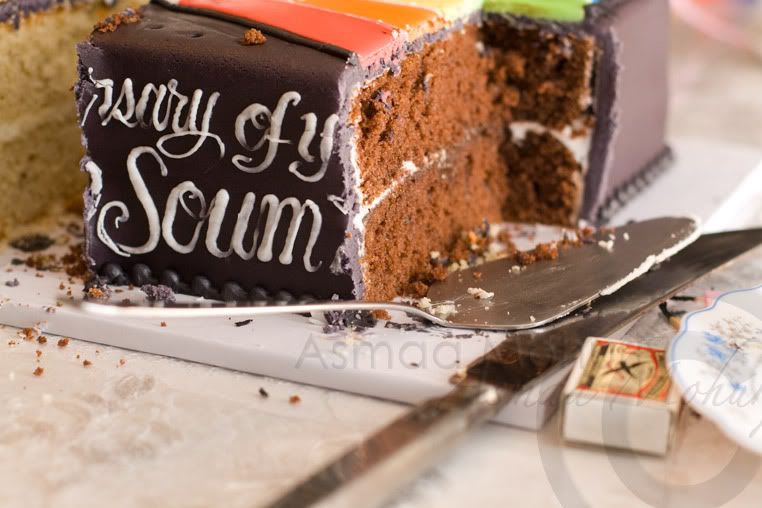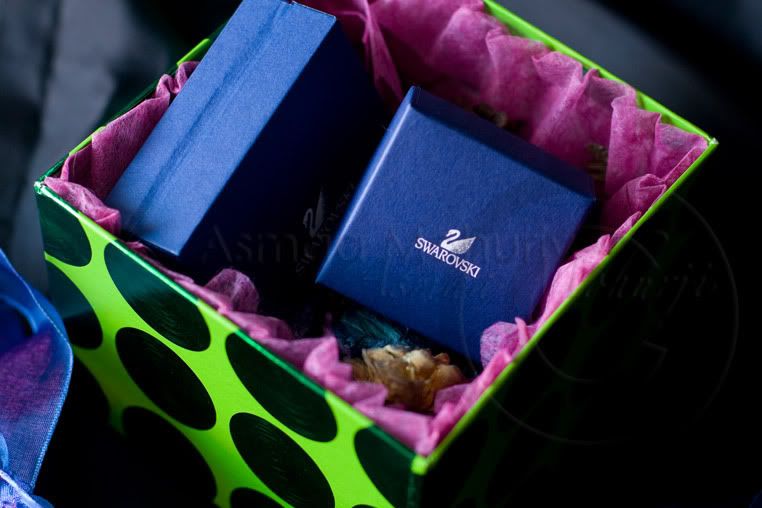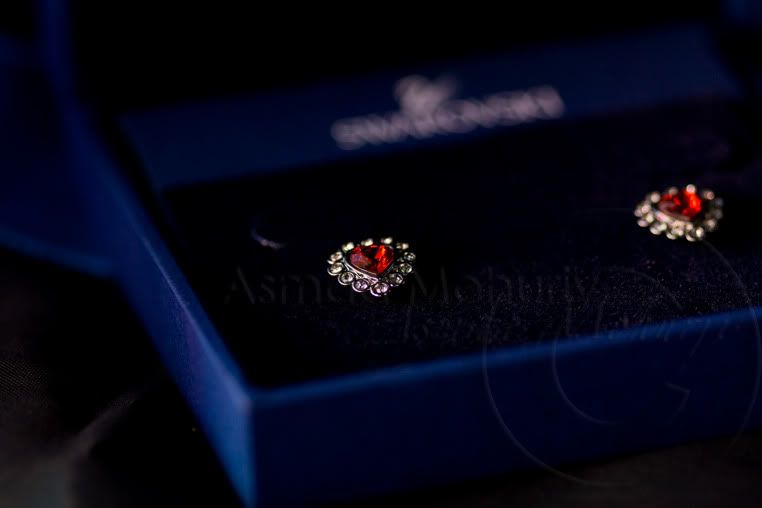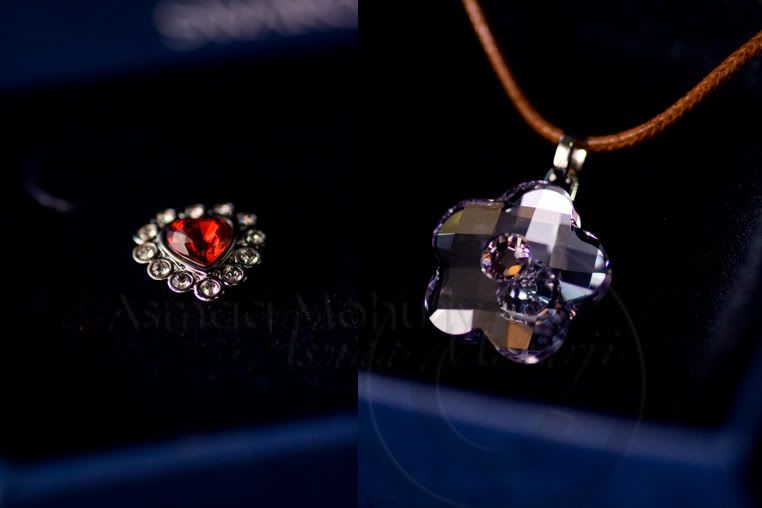 and now, muzik!